Objective
Another blog regarding ESPP and RSU tax.
I've written some lengthy deets on how to lodge kakutei-sinkoku which contains ESPP and RSU here
However I've rather felt it's hard to follow 😢
So I've created a spreadsheet which will simplify the ESPP and RSU tax calculation for you.
Spreadsheet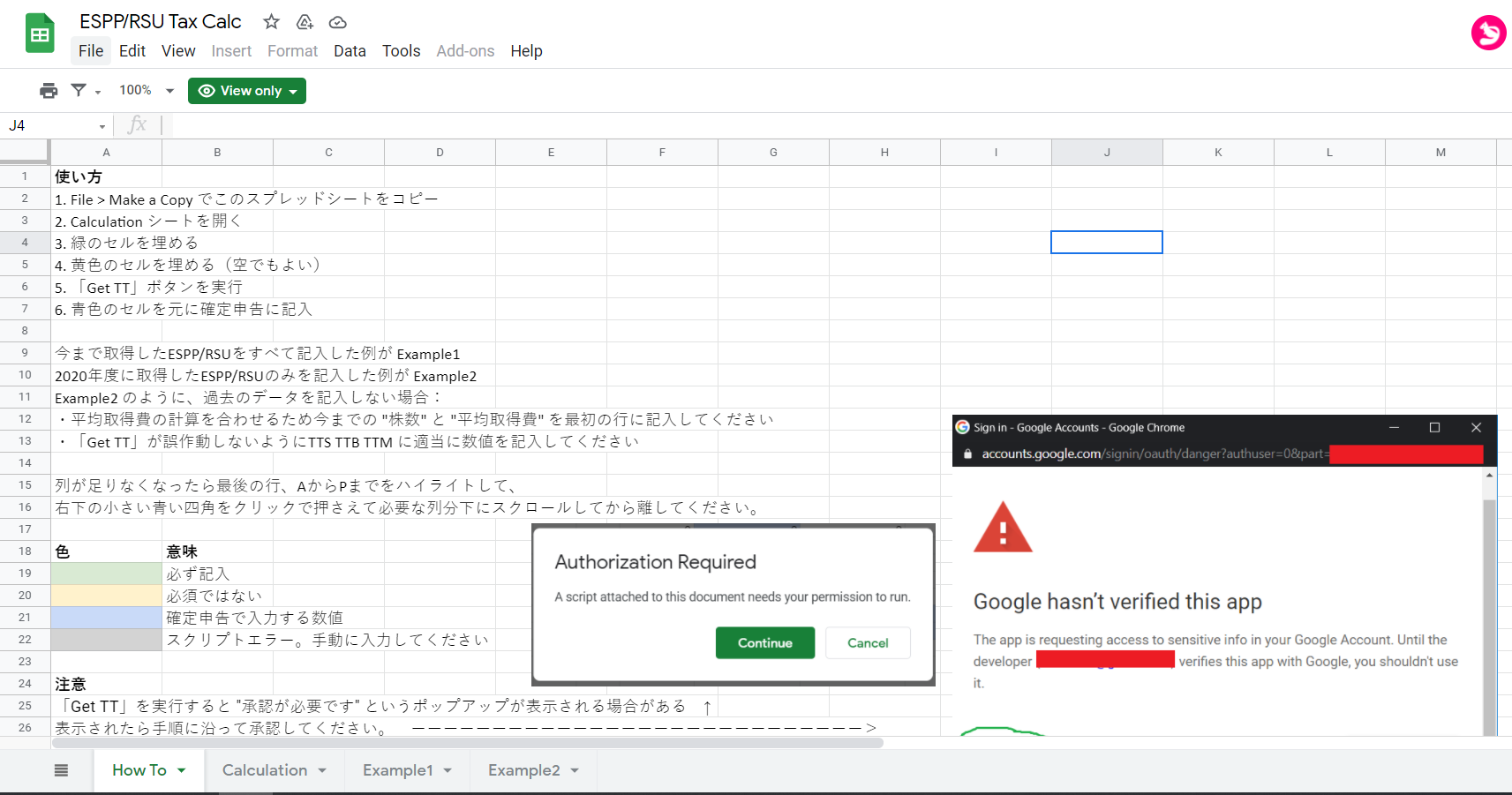 You will need google account to use the spreadsheet.
https://docs.google.com/spreadsheets/d/1lsjGWFtmI170Ql6DCPS20mg5uUyKyMdo4ZbAB8dqxCY/edit?usp=sharing
Refer to "How To" page for instruction on how to use. It's written in japanese but let me know in the comment if it's hard to follow.
Also let me know in comment if can improve anywhere.
Once calculation done, you will use the cell highlighted in blue and insert to kakutei-sinkoku.
Refer to my prev blog on how to insert it: here